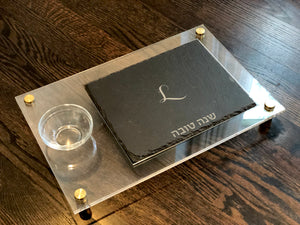 The perfect place to put your challah for the month of Tishrei.  
Featuring an ultra thick acrylic design with a customizable slate and glass insert. 
It is sure to make a statement on your holiday table or someone you care about.
Can also be used as a salt and challah tray year round. 
Please email us at lumierecustom@gmail.com with your order number and what you want engraved on the slate insert.